Black concrete nail
Invalid slider id. Master Slider ID must be a valid number.
concrete nail with special materials, concrete nails are specialty nails compared with common iron nails. It is harder, the shank is short and thick commonly and it has excellent piecing and fixing strength. With these features, concrete nails make ideal nails and fasteners for firm and strong sites
Specification

Concrete Nail

Classification

1.Concrete Nails
2.Galvanized Concrete Nails
3.Black Concrete Nails
4.Galvanized Concrete Nails with No Head

Length

1/2"-8"

Head Diamete

2mm-12mm

Shank Diameter

1.2mm-6mm

Treatment

EG,HDG,Black,Polish,Blue
Packing:
1kgs/poly bag, 25 bags/carton
5kgs/box, 4 boxes/carton
3.125kgs/inner box, 8 boxes/carton
20kgs/wooden box with 16 inner boxes inside
or according to your requirements
Application :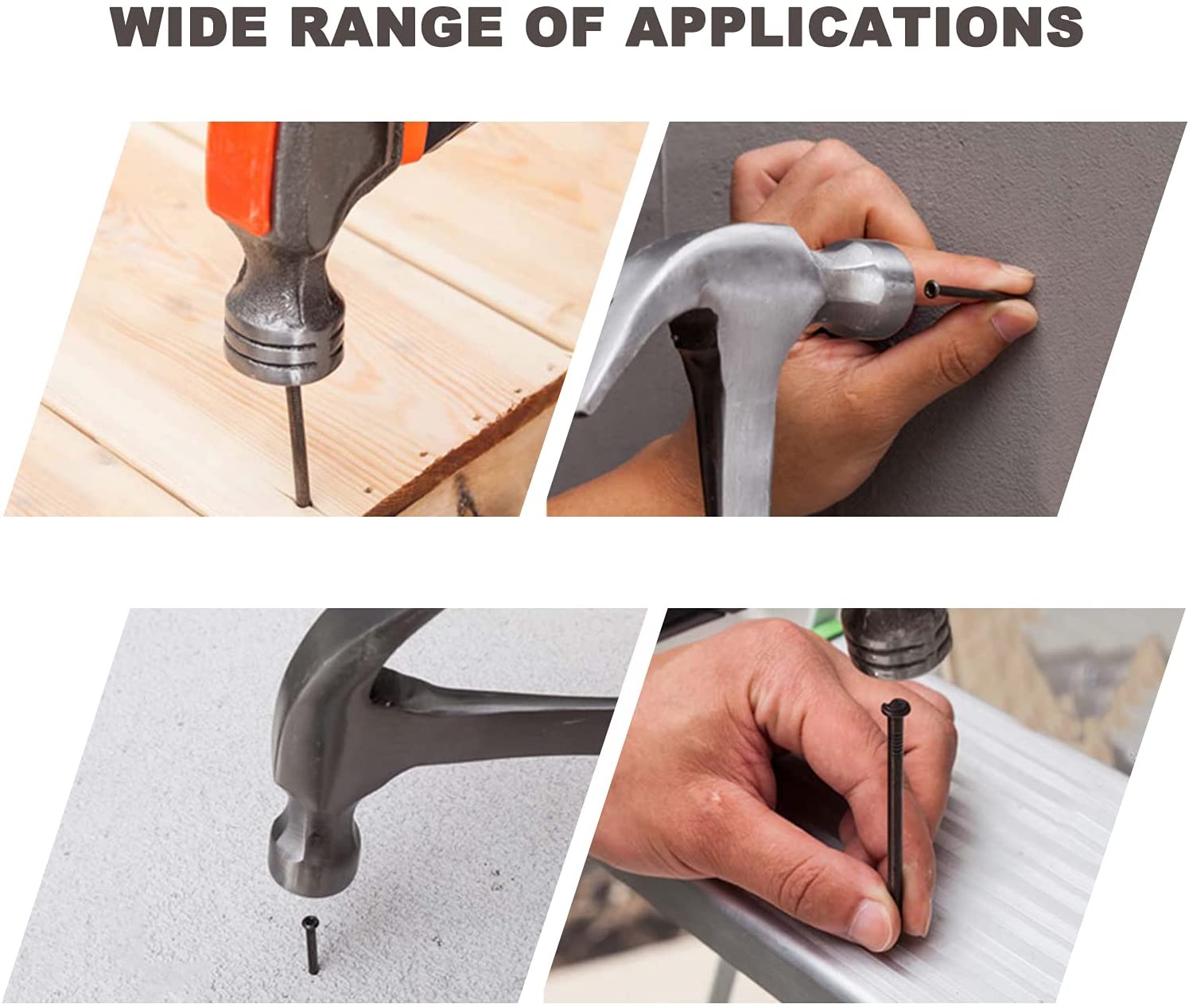 The main points when cement nail and wall nailing :
1. Clean the walls and stickers before sticking them to make them smooth and prevent moisture-proof paint, and apply evenly and not too thickly.
2. If there are cracks on the strong surface, or uneven ground, you should smooth her with something. If there are burrs on the wall, you should smooth it.
3. In order to prevent the stickers from falling, generally apply a layer of moisture-proof paint on the wall.
4. According to the construction site, there are generally vertical lines and horizontal lines, which we can use at this time.
5. After attaching it, you should give the air bubbles on the sticker to Yaping. There should be no air bubbles. The extruded glue should be cleaned in time.
For those seeking unbeatable strength and reliability in their nails – look no further than our concrete nail! Expertly crafted from top of the line materials and featuring a short but sturdy shank this unique product offers unmatched piercing and fixing power. Unlike other iron nails that tend to be brittle or weak – our concrete nail can withstand even the most challenging conditions without losing its exceptional performance.
At our company we're committed to providing you with an array of options to suit your varying needs. Whether you need concrete nails, galvanized concrete nails, black concrete nails or galvanized concrete nails without heads – theres something perfect just waiting for you! We understand that every project is unique – which is why we offer different lengths ranging from half inch to eight inches long.
With such versatility at your fingertips; rest assured that no matter what type of project you're undertaking – our reliable concrete nail will exceed expectations every time! Say goodbye to flimsy nails that buckle under pressure – our concrete nail provides unbeatable strength and reliability for all your building needs. Its versatility makes it an excellent choice across all sorts of applications – whether building anew or undertaking repairs on existing structures such as roofs, decks or patios. What sets our concrete nail apart isn't just its toughness but how simple it is to use: just put it where you need it and hammer away! The end result?
A long lasting connection capable of standing up against the toughest challenges out there.
---
Previous:
Fence U Nail
---